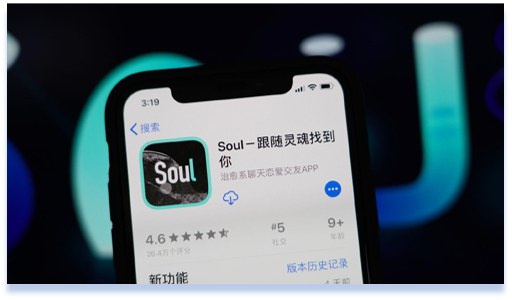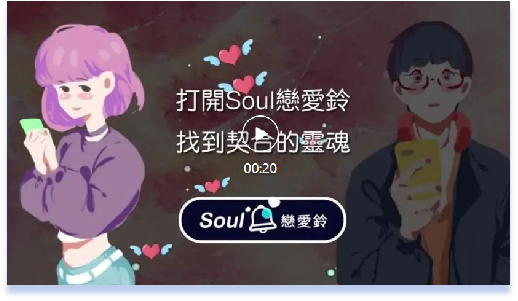 ROI Festival Award – Best Creative Design Award
Background & Strategy
Without the swipe function provided by Tantan and Tinder, without the focus of finding nearby people as Momo, and without the LBS positioning and real name photo authentication, Soul uses a completely anonymous form, constructing a new social ecology: planet. According to several business insiders, Soul places a stronger emphasis on matching effectiveness while Tantan and Tinder focus more on broadening the denominator base.
The placement content strategy created by WEZO emphasizes the product attribute of an anonymous social app; emphasizes aspects including dating with soul mates and finding a nearby match through the love bell. The US, Malaysia, and Singapore are chosen as the primary placement markets, with overseas Chinese users as the primary target placement group.
Customer Need
Maintain daily cost and retention data, high quality and efficient material outputs, account stability, and material freshness. Create advertisement materials that fit the product, and in addition to large sales volume with low prices, get high-quality users with high retention and activity rates.
Tested material direction
Anonymous social highlights dating with soul mates; interest planets on metaverse highlight the matching function; PGC personalized strong attributes, topic interaction, and communication.